August 18, 2020 Newsletter – COVID-19 Vaccine Research, Genome Assembly Webinar, Tutorial Videos

Welcome to this month's newsletter! Can you believe it is already mid-August? As we continue to adapt to the "new-normal," we are still hard at work creating new resources to support your research. This month, we are sharing a customer interview, a genome assembly webinar and blog post, and links to our latest training videos.
DNASTAR Customer Profile: Developing adenovirus vectors for a coronavirus vaccine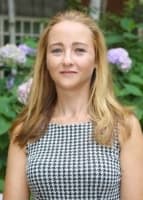 We recently interviewed Dr. Lynda Coughlan of Mount Sinai School of Medicine to discuss her research in developing adenovirus vectors for use as a possible coronavirus vaccine delivery system and to learn more about her work during the coronavirus pandemic. Dr. Coughlan also offers her thoughts on the difficulties faced by women in academia, as well as her personal experiences of the challenges encountered while conducting research in the midst of a pandemic.

You can find the full interview in our latest blog post.


Genome assembly strategies and best practices
In the beginning of this month, our Choosing the best assembly strategy for your genomic sequencing data webinar broke our previous company record for webinar registrations – thank you to everyone who attended! If you missed the webinar or want to watch it again, you can find the recording on our website.

The one-hour webinar provides an in-depth look at different assembly strategies for genomic sequencing data, helps you determine when to use different reference-based and de novo approaches, and much more. We've also created two companion blog posts on the topic of genome assembly, one answering your questions from our recent webinar:

How to Assemble Genomes like a Bioinformatics Pro

Answers to your "Genomic Data Assembly Strategies" webinar questions
Visit our YouTube Channel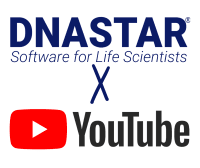 Did you know DNASTAR has a YouTube channel? New videos are constantly being adding, like our video tutorials that provide overviews of a wide variety of topics. You can also find recordings of previous webinars and presentations from different conferences. To see a full list of available videos, visit our channel. Recently uploaded videos include:
We hope you find these resources useful. Please let me know if you'd like to be featured on the DNASTAR blog or if there are additional training resources you'd like to see.