January 22, 2020 Newsletter – Lasergene 17 is Coming Soon!

In this month's newsletter, we're sharing the news of the upcoming release of Lasergene 17 and next month's webinars featuring our newest software. We're also highlighting our most recent blog post on our 2019 publications.
Lasergene 17 – Comprehensive sequencing analysis for today's molecular biologist
We are so excited to announce that we will be releasing Lasergene 17 in the next few weeks. There are many new features being introduced with this software, including our brand-new application, SeqMan Ultra. The new release also features new workflows for miRNA analysis, genome assembly, and variant analysis; improved algorithms for increased accuracy of Sanger assemblies; and overall many usability improvements.
Learn more about all the new features in Lasergene 17 on our blog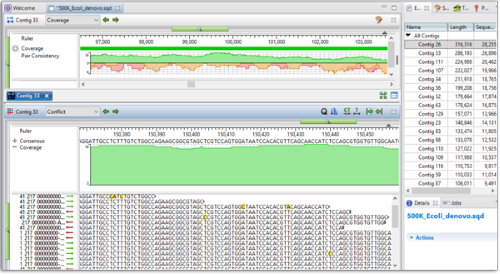 Register for our February Webinars
Feb. 13th – Live Demo of Lasergene 17
We encourage you to join us for one or both of our free webinars reviewing Lasergene 17! The first webinar, Introducing Lasergene 17, will be held Thursday, February 13th and will cover the top new features of the release, including updates to SeqMan NGen and the new SeqMan Ultra for improved sequence assembly and analysis for all data types.

Feb. 20th – Making the Switch to SeqMan Ultra
Our second webinar, Transitioning from SeqMan Pro to SeqMan Ultra will be held on Thursday, February 20th.  If you are a long-time user of SeqMan Pro, you won't want to miss this. We'll show you everything you need to know about the new SeqMan Ultra, including many enhancements to the sequence analysis workflows you already use.

2019 Publications
Did you know DNASTAR software has been cited in 80,000 peer-reviewed journals? Our most recent blog post features a recap of the publications citing DNASTAR software in 2019 for genome assembly, RNA-Seq, protein structure prediction and much more!