March 26, 2020 Newsletter – New webinar and our COVID-19 response
Like many of you, our company is making adjustments to maintain social distancing while continuing to serve our customers. During these unprecedented times, we want you to know that we are open for business, and we are here to support you and your fellow researchers with your molecular biology, genomics and protein software needs. Read on to learn how we are supporting our customers during this time, and what other new developments are in store at DNASTAR.

Free Lasergene licenses for offsite use
As many companies and universities move toward offsite working and teaching arrangements, DNASTAR is committed to helping you maintain your productivity. DNASTAR strongly supports efforts to stem the outbreak of COVID-19. Both despite and because of the outbreak, however, the scientific community must continue to perform important research and discovery. Therefore, we are offering free term licenses of our Lasergene and Nova Applications software to those who need them. If you need a license for yourself or others in your lab or institute, please contact support@dnastar.com.

Join us for our Webinar on Using Lasergene from Home
Next Thursday, April 2 at 11:00 am CDT, we will be hosting a 30-minute webinar where our support and product team members will answer all your questions about using Lasergene from home. In this webinar you can learn how to get free access to Lasergene while working offsite, how to use the cloud for sharing data and performing large assemblies, ways to access training resources to learn about our applications, and much more.

New blog post – Working with Variant Call Format Files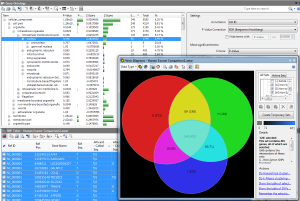 In our latest blog post, learn how to use variant call format files for variant analysis and genotyping using Lasergene Genomics. This post features information on:
What VCF files are and where they come from
How the VCF annotation process works
Who can benefit from this new workflow
Long Read Sequencing – Genome Assembly Beta
Are you working with Oxford Nanopore (ONT) or PacBio sequencing data? DNASTAR will be launching a beta version of Lasergene Genomics for genome assembly with long read sequencing data in April. If you would like to participate in this beta, please contact Katie Maxfield directly at maxfieldk@dnastar.com.


From all of us at DNASTAR, we hope you stay well during these challenging times. If there are other ways that we can help you at this time, please let us know!