June 2018 DNASTAR Newsletter – Are you ready for Lasergene 15.2?
Are you ready for Lasergene 15.2?
 
Leading the innovation path has been our signature for over 30 years. This June we will release Lasergene 15.2. This release is a  testament to our continued dedication to our users, providing them with the industry's best and latest features. The new version will leverage the capabilities of all of our existing suites, supporting researchers in their genomics, molecular biology and protein analysis work.
Lasergene 15.2 comes packed with great features, including:
New Agarose gel simulation functionality
RNA-Seq advanced analysis using DESeq
Fast Pairwise alignment 
Click here to learn more about these and more Lasergene 15.2 features.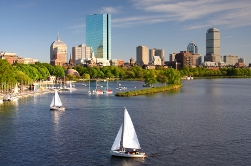 Did you miss us in Boston?
May has been a busy month for the DNASTAR team. Our team exhibited at both PEGS Summit and Bio-IT World in Boston. While at these conferences, we met with researchers in a wide variety of disciplines, including leaders in the fields of protein engineering, drug development, and genomics.
A highlight of these conferences was presenting our poster, which illustrates a new workflow for finding important variants in a cancer data set, and modeling those variants on the protein structure with our SNP to Structure Workflow.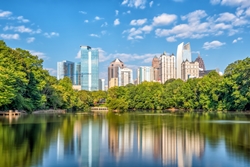 DNASTAR at ASM Microbe 2018 conference in Atlanta 
DNASTAR exhibited at ASM Microbe in Atlanta from June 8th to June 10th
Our team enjoyed meeting customers and showing the new features available in Lasergene.
Did you miss us at the ASM Microbe conference? Email us to book an appointment for a one-on-one webinar.