Lasergene 16 is Coming Soon!
We are excited to be releasing Lasergene 16 this summer! This version of Lasergene features many powerful additions, including:
An enhanced PCR site-directed mutagenesis workflow, which enables you to see the impact of a sequence mutation on the structure of a protein before designing your primers for cloning in SeqBuilder Pro.
A new protein design workflow in Protean 3D, to help you identify residues and regions that contribute to protein fold stability, including the ability to scan for hotspot residues.
Search functionality for  NCBI's BLAST and Entrez databases in our applications for multiple sequence alignments and protein analysis.
A complete overhaul of DNASTAR Navigator, making it easier than ever to get you to the application you need for the task at hand.
Several bug fixes and enhancements in all applications.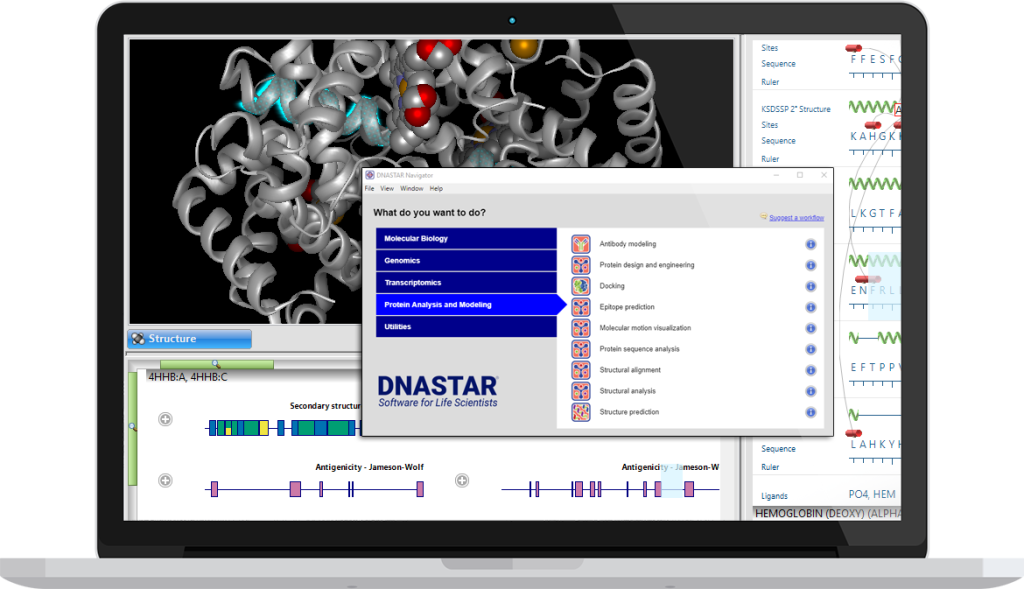 Access to Lasergene 16 will be coming soon in the next few weeks. If you are a current customer, upgrades are always included as part of your service plan. If your service plan has expired, please contact us to renew!  We will notify you when Lasergene 16 is available for download.
Join us for a free webinar on July 11th to see the new features in Lasergene 16.