Getting Started with Lasergene Webinar
Webinar: Getting Started with Lasergene
Watch our on-demand webinar to get started with Lasergene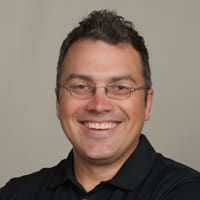 Thomas Leary
DNASTAR Protein Product Specialist
The webinar is designed to help new users understand the available functionality in Lasergene and how to get started with the work they want to do. If you're an experienced Lasergene user, but only use one or two applications, this webinar is a great way for you to learn how to benefit from the other applications in your Lasergene package.
In this 1-hour webinar, DNASTAR's Protein Product Specialist and overall Lasergene expert, Thomas Leary, will show you each application in each of the three Lasergene packages and answer questions like:
Which application do I use to align sequences? Are alignment and assembly the same thing?
Which applications can be used for data editing? Which ones allow me to view/create/edit sequences annotations?
Where can I view and learn more about variants in an assembly?
Which applications work together to let me analyze data in different ways?