If you are following the Metagenomics/Population Assembly workflow and selected either type of "reference based assembly" in the Choose Assembly Type screen, the Input Biome Genomes screen will appear.You must input the specified sequence(s) before proceeding further in the wizard. Typically, you will add reference sequence(s) from a 16S rRNA database (e.g., Silva, Greengenes Ribosomal Database Project, etc. See our Supported File Types page for allowable file extensions.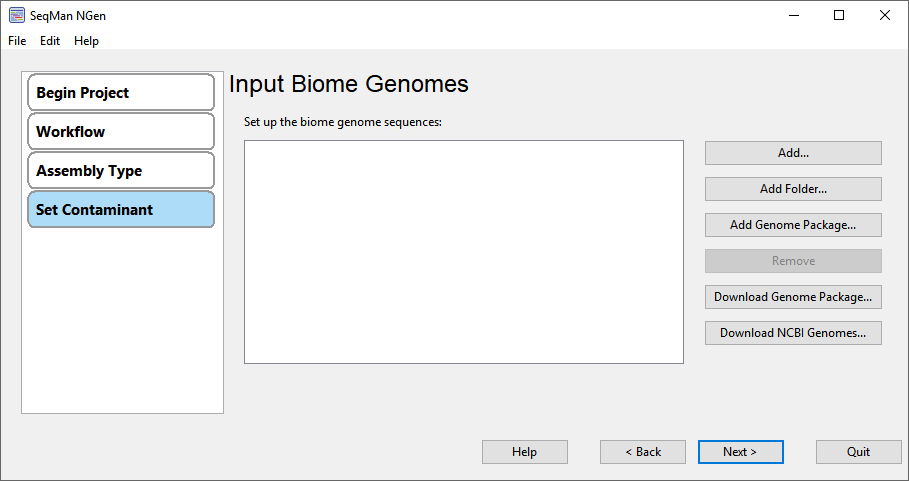 For information about performing specific tasks within this wizard screen, see the links below:
Once you are finished making choices in this screen, click Next > to continue to the next wizard screen.