Depending on the workflow, choosing a "reference" option in the Choose Assembly Type screen may cause the Input References Sequences screen to appear as the next screen. If this screen appears, you must input the specified sequence(s) or assemblies before proceeding further in the wizard. See our Supported File Types page for allowable file extensions.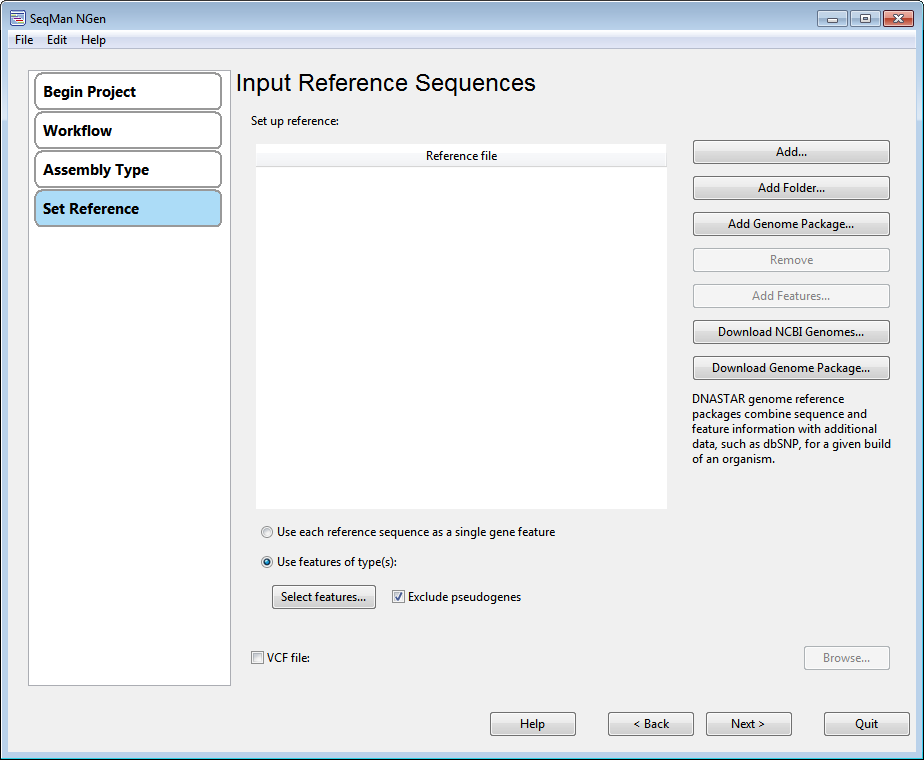 For information about performing specific tasks within this wizard screen, see the links below:
Once you are finished making choices in this screen, click Next > to continue to the next wizard screen.