If you are following the Viral-Host Integration workflow, the Input Viral Genomes screen will appear as one of the wizard screens. If so, you must input the specified sequence(s) before proceeding further in the wizard. See our Supported File Types page for allowable file extensions.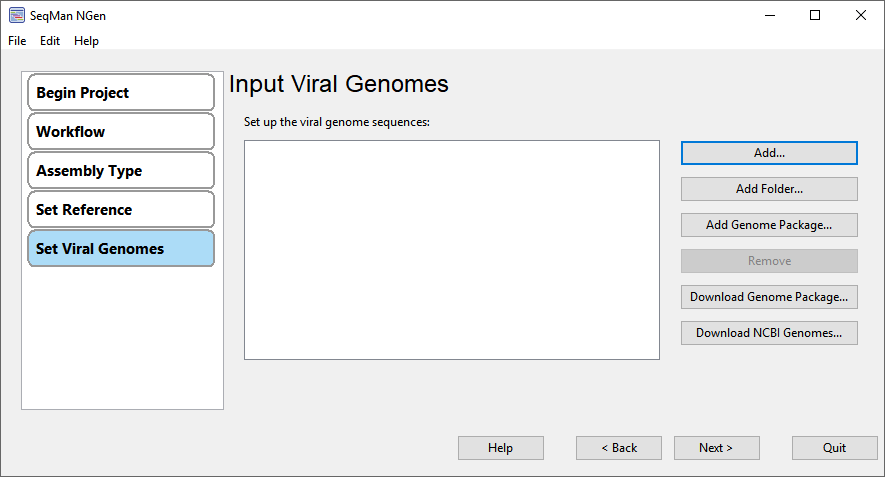 For information about performing specific tasks within this wizard screen, see the links below:
Once you are finished making choices in this screen, click Next > to continue to the next wizard screen.