In the Define Binding Proteins screen, selecting Transcription Factor Database from the Binding site type menu lets you select a binding site pattern from DNASTAR's transcription factor database, which is for prokaryotic organisms. (For eukaryotic organisms, instead use the JASPAR position weight matrix.)
The dialog is immediately updated to appear as below: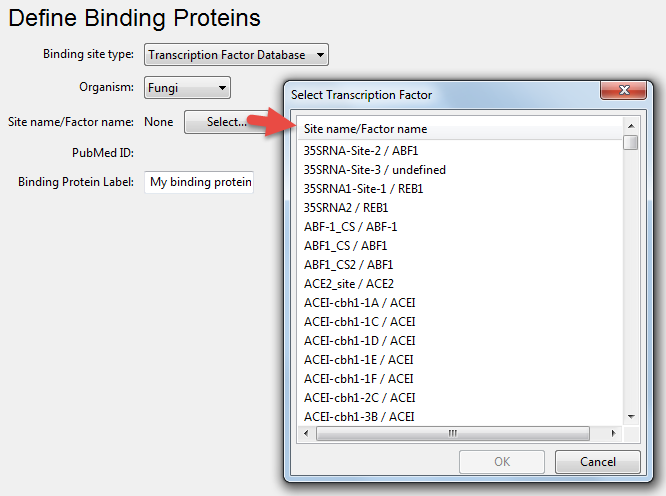 Select the Organism from the drop-down menu.
Click the Select button to choose the site/factor name from a list. Make a selection and choose OK. The PubMed ID field will be filled in automatically.
Type a name into the Binding Protein Label text box.
Click Next to proceed to the next wizard screen.