In the Define Binding Proteins dialog, selecting Type-in Pattern from the Binding site type menu lets you specify your own binding site pattern for your binding protein.
The dialog is immediately updated to appear as below: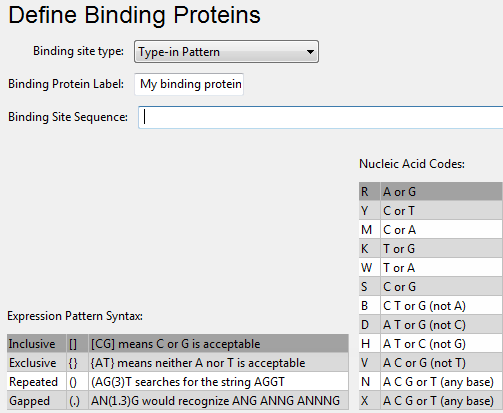 Type a name into the Binding Protein Label text box.
Type a pattern into the Binding Site Sequence text box. SeqMan NGen recognizes

IUPAC

nucleic acid and regular expression syntax for these patterns. A key to the syntax is provided within the wizard screen.
Click Next to proceed to the next wizard screen.