About DNASTAR
DNASTAR, Inc. is a global software company headquartered in Madison, Wisconsin USA that has been meeting the needs of life scientists for nearly 35 years. No matter what type of life science specialty you pursue–from molecular & structural biology to genomics to clinical research–our goal is to help you achieve your research objectives.

Our comprehensive software covers the most popular life science workflows and can be run on an "off-the-shelf" laptop or desktop computer. If you prefer faster speeds, or need to run multiple assemblies at the same time, we provide the ability to tap into the DNASTAR Cloud, powered by Amazon Web Services (AWS).
Our story
During his career as a genetics professor at the University of Wisconsin-Madison, Dr. Fred Blattner became the first scientist to elucidate the complete DNA sequence of E. coli, the model bacterial organism for the Human Genome Project.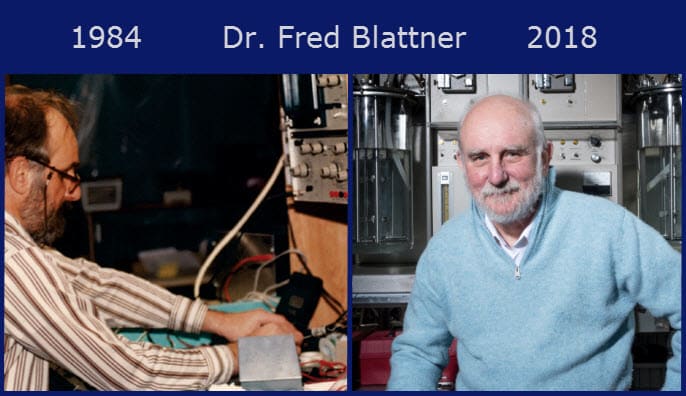 To support the earliest stages of this research, computer science student John Schroeder was hired in 1984 to co-create DNA sequencing software. Their first commercial product, desktop software for Sanger sequencing, was developed in John's living room. The success of this early software led to the formation of DNASTAR, Inc. Initially based in Dr. Blattner's home basement, the fledgling company quickly hired additional programmers and scientists and moved into the first of several commercial buildings.
Nearly 35 years later, DNASTAR is a global software company that is still proud to call Madison home. Our staff of forty-five, including eleven PhDs, works diligently to make sure DNASTAR Lasergene remains the software of choice for life scientists worldwide.
Our founders continue to research and develop the latest Lasergene features. Outside work, Dr. Blattner is an avid jazz musician and storyteller at "The Moth." John is a multi-instrument musician who uses his vacation time to view eclipses around the world.
Our customers
Every day, Lasergene customers around the world make cutting edge discoveries on species as diverse as Actinomyces (bacteria) and Zalophus (sea lions); as new as the latest Adenovirus, and as ancient as Homo neanderthalensis. That's why we strive to constantly evolve to meet the ever-changing needs of life scientists in industry, academia and government settings.
We realize that software this versatile and customizable does take a while to master. We also know your time is valuable. That's why we provide a wide array of training resources, from 1-minute quick-tip videos to free, private webinars using your own data.
Our thousands of repeat customers can attest that learning Lasergene is worth the effort. Why? Our software is so reliable and respected that DNASTAR Lasergene is the most widely cited sequence analysis software in peer-reviewed journals. In fact, every year since 1985, Lasergene software has been cited more than any of our commercial competitors! To date, our software has been cited over 65,000 times, and continues to increase by over 4,000 new citations each year.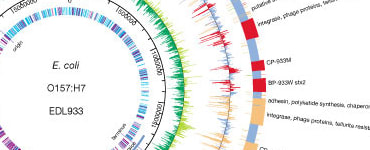 Thank you for considering DNASTAR as a partner in your research. Please contact us with any questions or further details on our services. And when you publish research that cites Lasergene software, please let us know so we can celebrate your success in our blog!