NOVA APPLICATIONS
Revolutionary software for highly accurate protein structure prediction and modeling.
DNASTAR Nova Applications
NovaFold
NovaFold is protein structure prediction software based on I-TASSER, the award-winning software package developed by Professor Yang Zhang's laboratory at the University of Michigan. Utilizing the I-TASSER protein structure prediction algorithms that combine threading and ab initio folding technologies, NovaFold works with Lasergene Protein to build accurate, full 3D atomic models of proteins with previously unknown structures.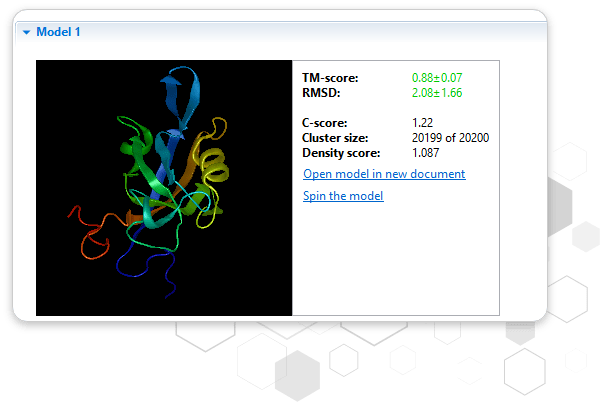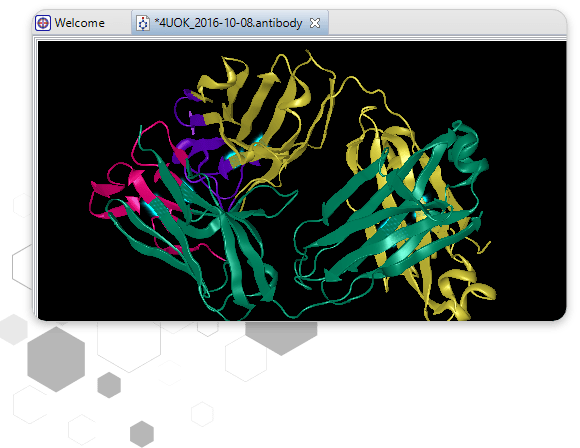 NovaDock
NovaDock is a high-resolution protein-protein docking application that predicts atomic interactions between any two proteins. Simply provide your ligand and receptor sequence files, and NovaDock will predict the three-dimensional structure of the macromolecular complex for analysis in Lasergene Protein.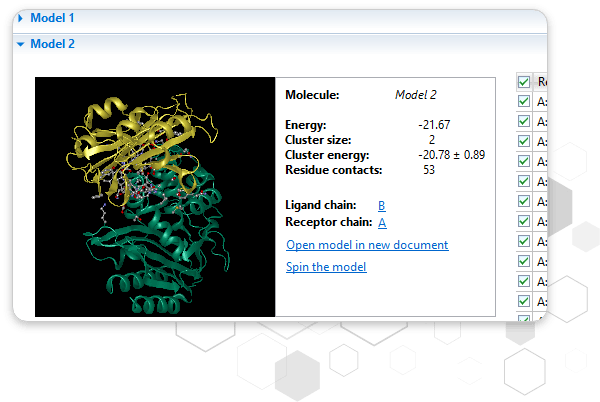 FAQs
What are the technical requirements for running Nova Applications?
Nova Applications can be run on the Cloud or locally on a server at your organization. See our technical requirements for running Nova Applications locally. Lasergene Protein is required to run Nova Applications.
Do you offer a free trial of Nova Applications?
One prediction for each of our Nova Applications is included in our Lasergene free trial. We also offer free, no-obligation, personalized demos of any of our Nova Applications with one of our scientists on staff, tailored to your specific research objectives.