The bioinformatics software solution for complete analysis, from cloning to next-gen sequencing.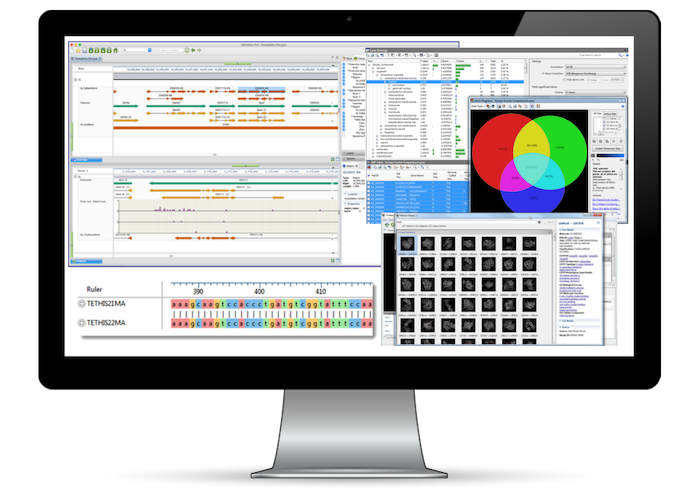 The DNASTAR Lasergene package includes all of the applications in Lasergene Molecular Biology, Lasergene Protein, and Lasergene Genomics to provide powerful and accurate results for all your analysis needs. Whether your work focuses on next-gen sequencing assembly and analysis, clinical research, or traditional sequence analysis, the DNASTAR Lasergene package will meet your research needs. Find out why users worldwide recognize DNASTAR as a leading software solution for life scientists.
Workflows Supported by Lasergene
Antibody Modeling
Association Studies
Automated Genome Closure
Batch Sequence Editing
Cancer Genomics
ChIP-Seq Analysis
Cloning
Combined Analysis for NGS Projects
De Novo Genome Assembly
De Novo Transcriptome Assembly
Epitope Prediction
Gene Discovery
Gene Panels
Genomic Visualization
Integrated SNP and CNV Analysis
Mendelian Gene Panels and Exome Analysis
Metagenomic Assembly
Microarray Gene Expression Analysis
miRNA Quantitation and Discovery
Molecular Motion Visualization
NGS Assembly with Sanger Validation
PCR Site-Directed Mutagenesis
Plasmid Auto-Annotation
Primer Design
Protein Design
Protein Docking
Protein Sequence and Structure Analysis
Protein Structure Prediction
Reference-Guided Genome Alignment
RNA-Seq Alignment
Sanger Sequence Assembly
Sequence Alignment
SNP to Structure Analysis
SNP Validation Control
Structural Alignment
Variant Analysis
Included Packages and Applications
All the tools you need to complete your  research in a single software solution.
The most comprehensive solution for all of your sequence analysis needs, our Lasergene Package includes all of the applications in Lasergene Molecular Biology, Lasergene Protein, and Lasergene Genomics.  Each package can also be purchased individually or get all 3 by purchasing Lasergene. Find out why Lasergene has been trusted by scientists worldwide for over 30 years.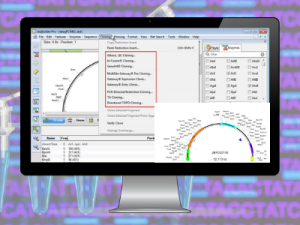 Lasergene Molecular Biology
---
Lasergene Molecular Biology is our comprehensive package of molecular biology software, meeting all of your sequence analysis needs. Supported workflows include performing multiple and pairwise sequence alignments, identifying genes, assembling contigs of Sanger sequences, creating virtual clones, designing primers, and more.

Included Applications: SeqBuilder Pro, MegAlign Pro, SeqMan Pro, GeneQuest,  SeqNinja, and GenVision.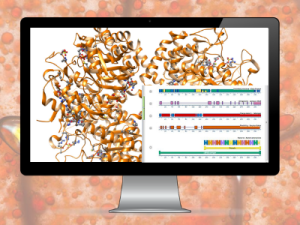 Lasergene Protein
---
Lasergene Protein provides a robust set of tools for protein sequence analysis, macromolecular visualization, and structure prediction, perfect for structural biologists and molecular biologists interested in protein structure. The foundation of the Lasergene Protein is Protean 3D, which is used to explore macromolecular structure, motion, and function.
Included Applications: Protean 3D, as well as access to the optional Nova applications. Each purchase of Lasergene Protein includes five free predictions for each of our Nova applications for protein structure prediction and modeling.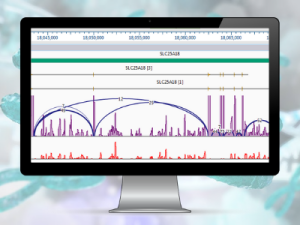 Lasergene Genomics
---
Lasergene Genomics is next-gen sequencing (NGS) software that keeps it simple, providing everything you need for NGS assembly, alignment, and analysis, in a single integrated package. We support all major NGS technologies, making it easy to work with your data for any type of NGS project.
Included Applications: SeqMan NGen, ArrayStar, GenVision Pro, and SeqMan Pro.
Watch the overview of Lasergene, DNASTAR's complete software solution.
Created by scientists, for scientists.
From the lecture hall to the commercial or academic lab, our dedicated team of developers, support and sales staff have a wide variety of scientific backgrounds.  We understand your needs, because we've been there too!  The team at DNASTAR continues to innovate our products to meet the evolving needs of the life science community.