SeqBuilder Pro
SeqBuilder Pro is trusted by over 63,000 people worldwide for sequence editing, cloning, primer design, and much more. Annual licenses start at just $249!
BUY NOW
DOWNLOAD FREE TRIAL
Gateway, Gateway Multisite, Gibson, GeneArt, Infusion, TA, TOPO, and PCR-directed restriction cloning, including the ability to batch clone groups of fragments
Confirm that your Sanger sequencing results match the clone you designed and inspect regions of disagreement.
Simulate agarose gel electrophoresis to determine the ideal percent agarose and set of molecular weight markers to resolve your DNA fragments or to confirm gels that have complex banding patterns.
Design PCR primers matching your experimental conditions, giving you the ability to see the impact of potential changes before you try them out in the lab.
Easily create and annotate graphically rich plasmid maps for collaboration and publication.
Utilize our comprehensive sequence editing software, which includes automated sequence creation and batch editing capabilities.
Feature-packed and budget-friendly:
63,397 SeqBuilder Pro customers can't be wrong!
Batch sequence editing and annotation, customized primer design and eight cloning methods
make SeqBuilder Pro the solution you need for your molecular biology research.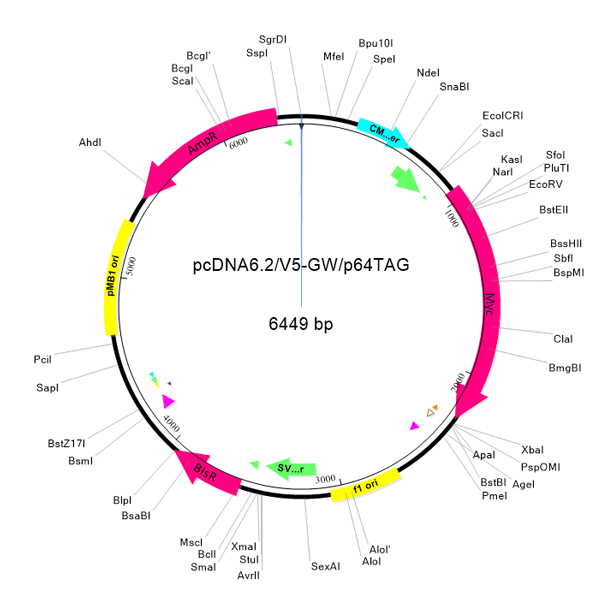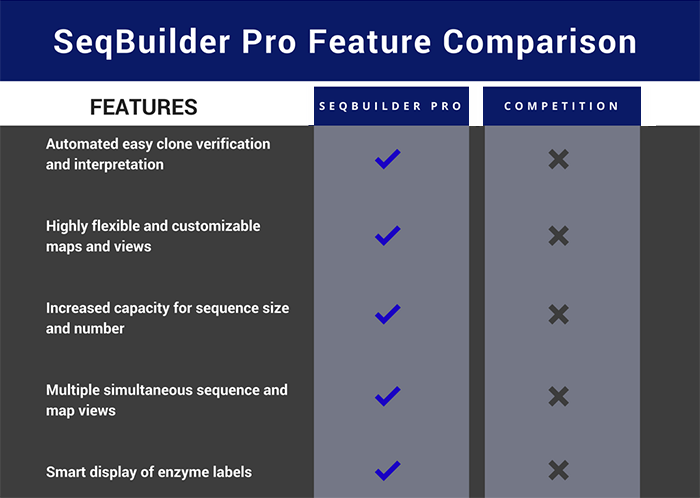 Batch Editing Options
SeqBuilder Pro includes an extensive plasmid feature library, large batch sequence editing,  auto-annotation, customizable annotations database and search features.
Customer-Focused Support
Our easy-to-follow illustrated user guide includes built-in tutorials that will have you up and running within minutes.
Accessible and Versatile
SeqBuilder Pro has minimal hardware requirements and works with both Windows and Macintosh.  The ability to easily import a wide variety of file types makes SeqBuilder Pro a great SnapGene, Geneious, or Vector NTI alternative!
Software Updates
With an annual software license, you will have access to multiple yearly feature enhancements to improve your user experience.