7 Questions for Honey Bee Genetics Researcher, Dr. Julia Jones
Dr. Jones used large-scale sequencing and DNASTAR Services to understand hygienic behavior in bees
Dr. Julia Jones of the Institute for Bee Research, Hohen Neuendorf has long been interested in understanding biological diversity and conservation. This interest led her to the fascinating world of social insects. We recently spoke with Julia to learn more about her research in honey bee genetics and how she overcame the challenges presented by a large sequencing data set to better understand hygienic behaviour in bee populations.
Why did you become a scientist?
I am interested in how things work, how the biological diversity around us evolved and is maintained, and in understanding and conserving that diversity.
What drew you to honey bee genetics in particular?
Social insects are o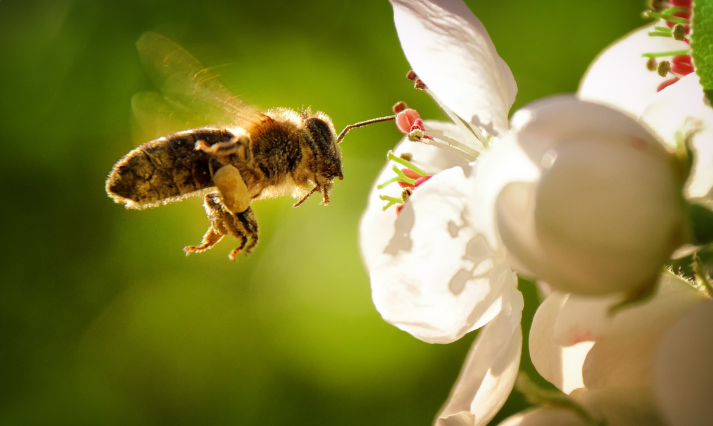 ne of the most ecologically and evolutionarily successful groups of organisms on earth. Understanding how these colonies are organized is a key challenge in biology research.
Despite lacking a "director" or "CEO," all the workers in a colony capably perform the many tasks required for the success of the colony. But how are decisions made about who does which tasks? And how did social insects evolve this ability? These are some of the questions that inspire my research on social insects, and particularly bees.
Tell us about your work with the Institute for Bee Research.
I joined the Institute for Bee Research Hohen Neuendorf (Germany) this year. Part of my work was to help the group complete the analysis and research work that had already begun investigating the genetic basis for hygienic behaviour: the uncapping and removal of dead or diseased honey bee brood by worker bees. As part of our research, we performed Sanger sequencing of candidate regions for the trait in three groups of bees.
Why is understanding hygienic behavior important?
Hygienic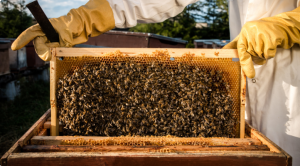 behaviour is a trait thought to be key in the natural defence against parasites and pathogens in honeybees. The parasitic mite Varroa destructor is one of the major threats to honeybees. It is hypothesized that more hygienic colonies may be better able to defend themselves against the mite. Understanding the genetics underlying such behaviour is of great importance to research in the fields of bee breeding and ecological and evolutionary biology.
What were some of the challenges you faced in this project?
This study involved a high volume of sequencing data compared to other projects that utilize the Sanger sequencing method. We aimed to detect SNPs in a large volume of sequencing data, with 231 genomic regions sequenced in 45 individuals for hygienic and non-hygienic honey bees.  One of the main challenges taking on the reins of this project was to combine quality control appropriate for Sanger sequencing data, with a workflow appropriate for a volume of data more typical of NGS projects.
How does DNASTAR fit into your research?
In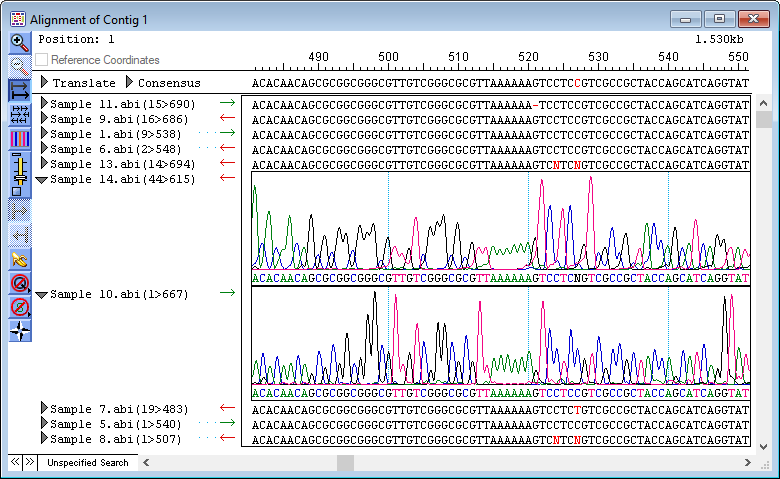 February of this year, I began working with Carl-Erik Tornqvist and Thomas Leary at DNASTAR. They helped us develop a customized workflow to efficiently control for sequence quality and to detect and analyse SNPs. This workflow combined three DNASTAR applications: SeqMan Pro, SeqMan NGen and ArrayStar.
My experience in working together with these DNASTAR team members far exceeded my expectations. Thomas and Carl-Erik became highly valued collaborators and were always able to find time to work with me throughout the analysis phase of this project. With their aid, we were able to overcome the challenges presented by this unique sequencing dataset.
What are the next steps in your research?
Regarding our future research, I am confident that the new combination of methods we used for the Sanger sequencing-based project could be implemented for other such projects and would enable the detection of genetic differences (SNPs) between populations of interest. However, as it is more and more possible to use NGS approaches where larger proportions of the genome can be investigated, I would plan to use such approaches in future.
Thank you, Dr. Jones, for letting us share your amazing bee genetics research on the DNASTAR blog!
If you're a Twitter user, you can follow Dr. Jones @julia_c_jones.
If YOU are using DNASTAR software or services in your research and would like to be featured on our blog, please contact dnastar-info@dnastar.com.